We get it: it's really hard to decide on a name for your Etsy store that truly and completely captures everything that you and your products stand for. It's important, however, to take the time to get your Etsy store name right: it's one of the first things that your customers will see and will appear on all of your packaging and branding.
As changing your name down the road will have an impact on your SEO and visibility, you'll want to avoid this as much as possible. Check out our article here for more info on SEO strategies for handmade »
There are many factors you should consider when choosing a name for your business, including making it relevant, original, SEO friendly and memorable. To help with this daunting task, a "name generator" can be used for inspiration — these are online tools designed to help you find unique and unusual combinations of words.
This can be a really great way to discover a business name for your Etsy shop (or at the very least kickstart your imagination to get you closer to the perfect name).
Here is a list of 7 good quality Etsy name generators that should hopefully get you on the way to your perfect Etsy store name!
Name Station lets you put in keywords and will provide you a list of names that fit, alongside availability for domain names. It also has a cool feature that allows you to ask their community for suggestions if you don't see anything you particularily like.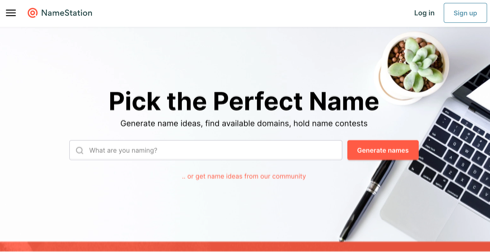 This generator tool creates random words that don't exist in the english language. You can select how long your Wordoid should be and a list will be created that you can use for your Etsy store name inspiration. Using words that don't exist in the dictionary can be great for SEO as you'll have keywords to use in your marketing that are entirely unique.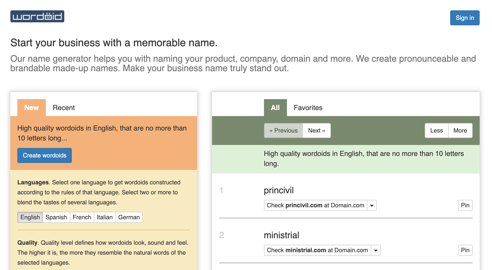 Knowem, in addition to finding names for your Etsy store will also check to see social media account availability and trademarks. This is an important step to see if you are going to be naming your business something similar to another that already exists.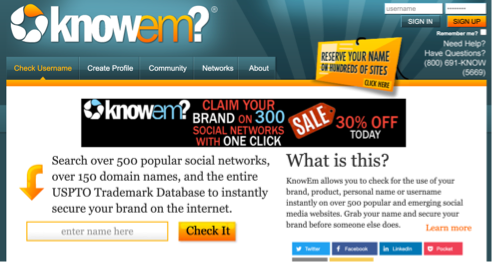 This business name generator, from Shopify, will help you with naming and domain name availability. A great feature of this one is the ability to narrow down your search based on the type of handmade business you have (i.e. jewelry, soap maker etc.)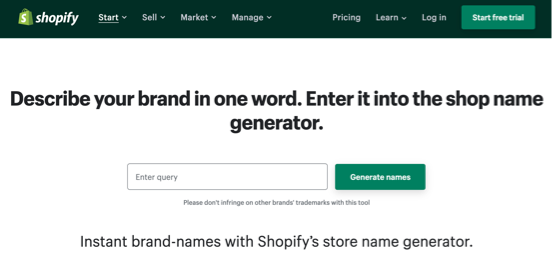 This name generator tool uses artificial intelligence (AI) to create short, catchy and unique names for your Etsy store. It also learns from your previously favorited results and factors this into any new searches you do - this can then slowly lead you down a route of discovery on the combinations of letters you particularly like.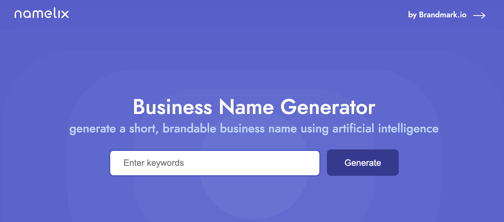 This AI powered generator helps you create a creative yet catchy name for your business. The platform further helps check for .com domain availability which will allow you to create a domain name for your website.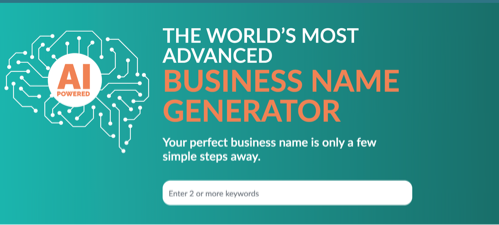 Using a matching algorithm, this generator will help take your keywords and apply them to your niche. This will help you create a name relevant to your niche and industry, focusing on catchiness, length and tone. It will also check for domain name availability with GoDaddy.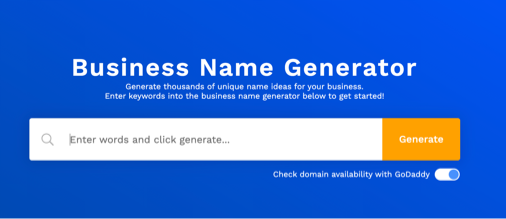 Having a unique name for your Etsy business can play a role in your brand and its growth. Use these generators to help you find a name that resonates well with you, your products, and your clients.
Once you have generated a name that you love, make sure you do a quick check across Etsy and Amazon Handmade to see if it is already in use.
If not, you are in luck - go forth and start setting up your Etsy store!