Tax Playbook for Handmade Sellers
Download our FREE eBook to learn about how to handle taxes for your handmade business.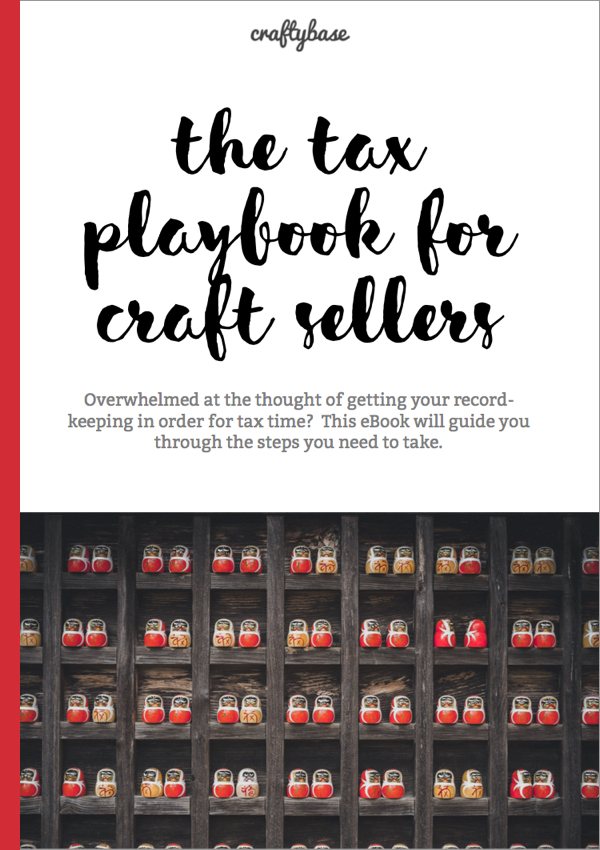 Overwhelmed at the thought of getting your record-keeping in order for tax time? This book will guide you through what taxes you are liable for, when they are due and how to calculate them.
Topics covered include:
- Do I have to file if I'm just a hobby business?
- Common business structures
- Annual Income Tax
- Quarterly Estimated Taxes
- Sales Taxes
- 1099-K
- State Income Taxes
- Bookkeeping Software
Join the Craftybase mailing list and we'll send you this eBook for free! We typically send 2-4 emails a month about craft entrepreneur topics which we hope are useful to our readership.